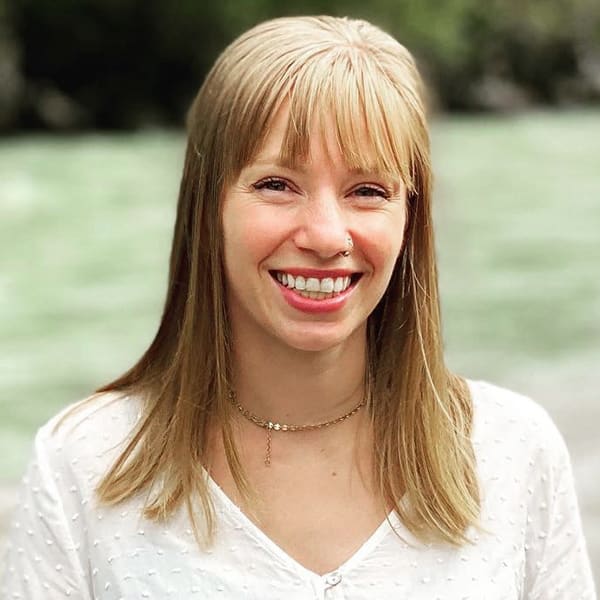 Dr. Amber Backwell
Dr. Backwell graduated from the WCVM in Saskatoon in 2018, after which she completed a one-year internship at a specialty and emergency hospital in Calgary.
Hailing from London, Ontario, Dr. Backwell acquired a love of animals from her mother as well as from years of horseback riding lessons as a child. She moved to British Columbia in 2009 to complete a master's degree in Public Health, during which time she fell in love with the province, its beauty, and its outdoor recreation opportunities. She returned to BC after veterinary school, bringing her newly adopted dog, Charlie, with her.
Dr. Backwell has a keen interest in feline medicine and wildlife and has volunteered throughout North America as well as abroad with various wildlife veterinarians. During her free time, you can find Dr. Backwell hiking, camping, travelling abroad, or spending time at home with her partner and their furry family. She also hopes to rekindle her love of horseback riding now that she has settled on the coast!
Dr. Backwell is currently on maternity leave.