Our Team is Fear Free Certified
Every member of our team at Eagle Ridge Veterinary Hospital is Fear Free certified. We use the techniques gained from our certifications to try and reduce the stress, anxiety, and fear that is often associated with veterinary appointments. 
Our hospital is also working towards Practice Certification, which requires a practice to meet 27 different mandatory standards as well as earn 1070 points out of a possible 2060 towards another 28 standards.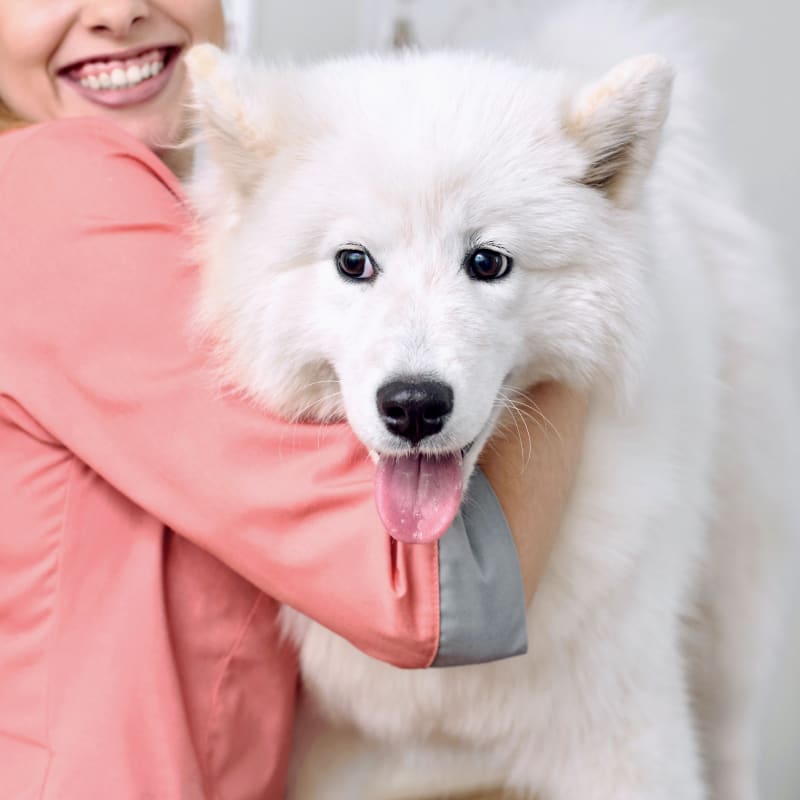 Our Fear Free Certification
Eagle Ridge Veterinary Hospital is dedicated to decreasing stress, anxiety, and fear in our patients while offering medical care.
There are both small and big changes in our hospital that have led to our staff being Fear Free Certified. Small changes include offering kongs, mats, treats and hiding spaces to our patients. It also includes allowing cats to stay in their carriers during treatment and dogs to sit on their owners' laps. 
Larger changes have also been made, such as the design of the practice to include separate cat and dog areas.
Our staff have all worked hard, not only to become Fear Free Certified but in practicing Fear Free and low-stress techniques when working with all of our beloved patients. 
How We Implement Fear Free
At our veterinary clinic, the Fear Free approach informs veterinary practices throughout the hospital and is prioritized second only to medical care.
We work with our patients and their people to undertake the following steps before and during each appointment.