Dr. Paul Haugen is a veterinarian in Sechelt with a special interest in preventative medicine and surgery.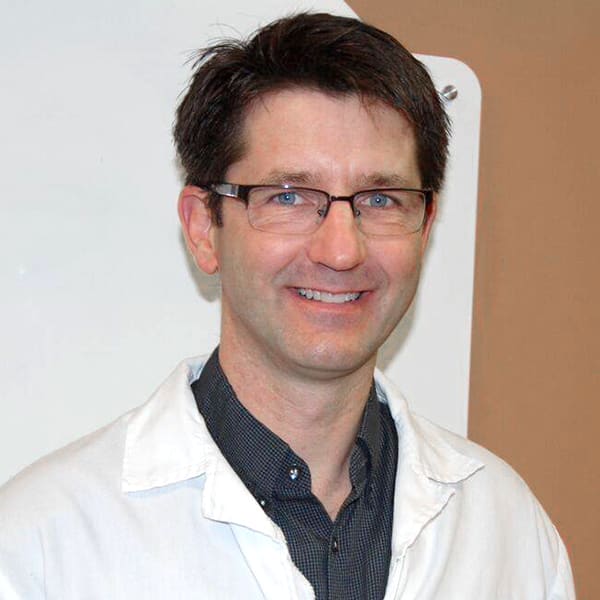 Dr. Paul Haugen
Dr. Haugen graduated from WCVM in Saskatoon in 1993 and has been practicing in Bellevue, Alberta. Growing up, Dr. Haugen had the opportunity to have many different animals that he always enjoyed caring for and working with. Combining this care with an interest in science has made veterinary medicine very fulfilling. He has a special interest in preventative medicine, surgery and client care.
When he is not at work, Dr. Haugen enjoys travelling and experiencing different cultures, particularly Asia, Africa and Central America. He also enjoys horseback riding, backpacking, woodworking and playing with metal.
Most of all, he enjoys spending time with his wife Stacie, his daughter Ellie, son Jonathan, and their two horses, Sid and Holly